LARGE FORMAT DIGITAL CAMERA
Design consultant & hardware engineer
LargeSense is a large format digital camera with an 8x10 inch digital sensor − a project of my friend, photographer Bill Charbonnet. I designed the case and hardware for the camera and also provided consultation on the overall product development. We are currently continuing to work on a smaller 4x5 inch digital back camera.
Minimization of cost, size, and weight, in addition to the incorporation of a number of required features, such as the ability to rotate the internal sensor unit to shoot in either landscape or portrait mode, proved to be interesting design challenges.
The model presented here on the right is the early prototype.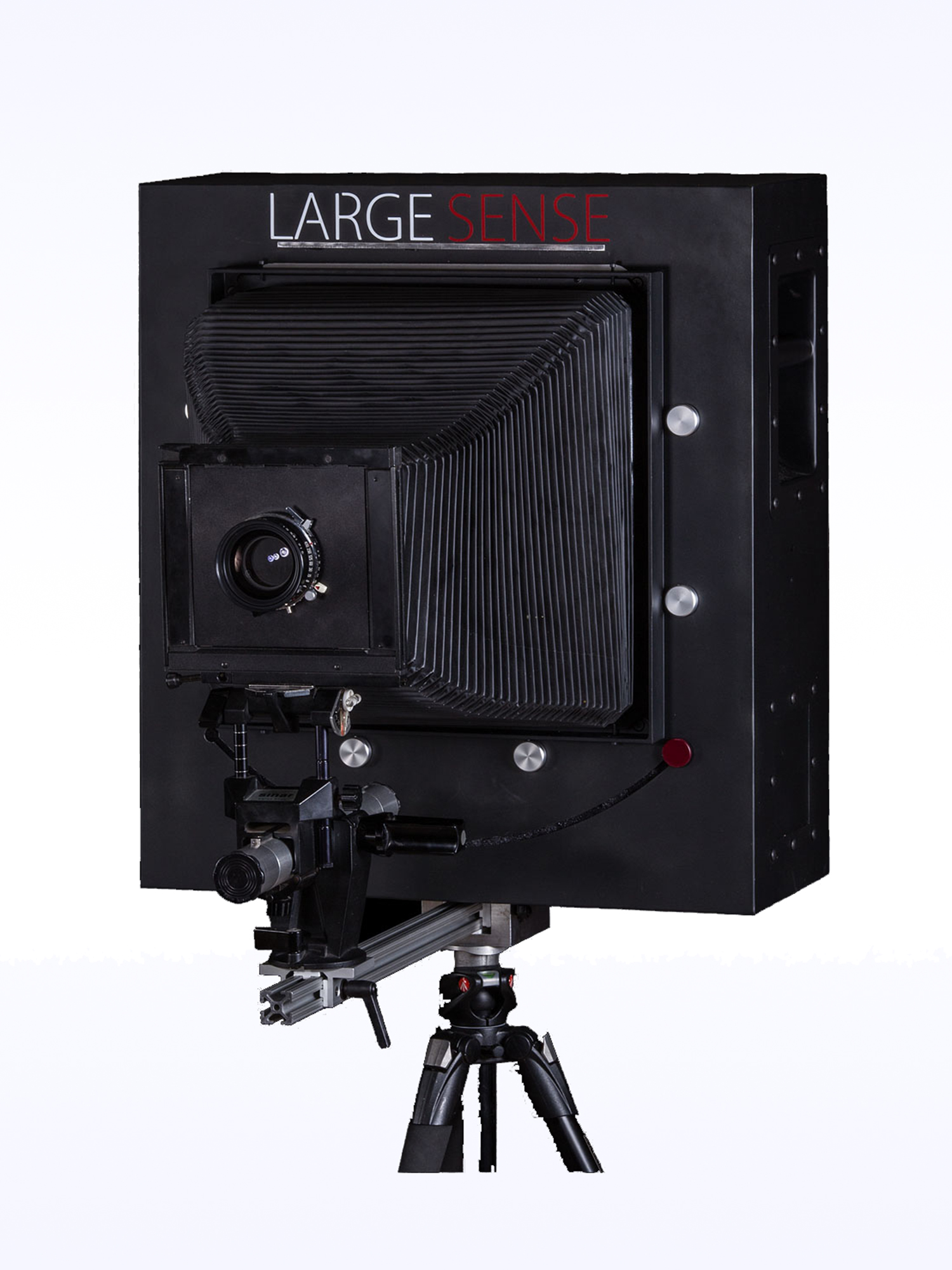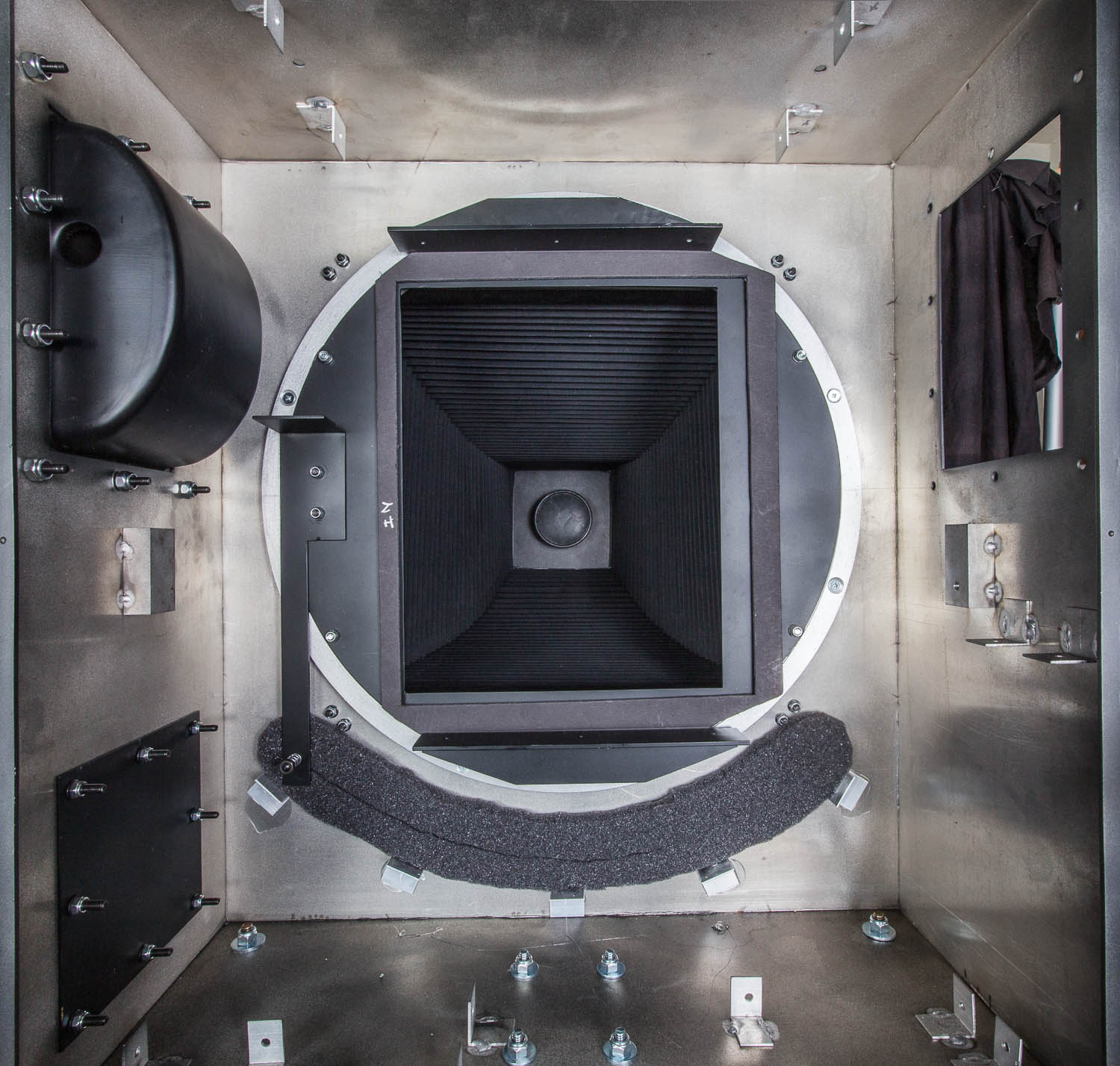 The case was welded by an outside vendor using stock that I machined and cut using a water jet. After welding, I powder coated the case and assembled it.
A custom lens slide was needed to hold the lens and adjust its position along the rail in order to focus. The assembly was modified from an off the shelf lens holder and an 8020 fixture. This two piece slide design required the two machined aluminum parts to be welded.
We also experimented with a 3D printed slide that was a single piece, but ultimately the material was not strong enough to use. However, the proof of concept was successful, and the next version of the camera will include a custom machined single-piece lens slide.